5 Tricks to Cover Acne With Makeup
Acne is not just a skin condition that affects pubescent preteens; no, sadly it's just the start. At any stage in life we can experience acne conditions. Covering it up with makeup is often our go-to but it is hard to navigate redness, flakes, and shine from oils. Not to mention the reality that we could actually be perpetuating acne with makeup. Here are some makeup application tips for acne-prone skin from makeup artist and founder of Beauty is Boring, Robin Black.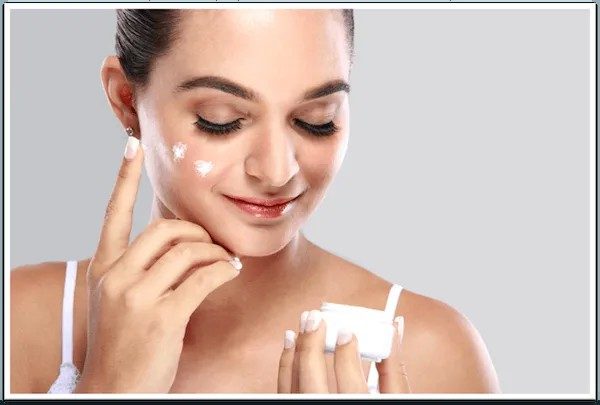 Prep Your Skin
Black recommends, "having properly exfoliated and moisturized skin is the most important step in creating a smooth, healthy looking complexion." Choose a gentle cleanser that will exfoliate your skin. Make sure you don't use a harsh exfoliator or exfoliate to often because that can irritate a breakout. Always replenish your skin with a good moisturizer. Get a moisturizer according to your skin type; for example, if you have drier skin you will want a heavier moisturizer.
Quick tip: The moisture of your skin is a factor in how many how many wrinkles you will have later in life. If you have dry skin then slather on the lotion.
Get Creative
One of the common side affects of acne products is dry skin that becomes flaky. Let's be honest we've all had it and just dealt with it, but there is a solution. Scotch tape, who would've thought, right? Black says, "If you're in a rush, try patting your skin with Scotch tape. The tape will gently remove the flaky bits without damaging your skin. Then massage a dab of your moisturizer over the dry patch, let it sit for a few minutes, and go on with your makeup."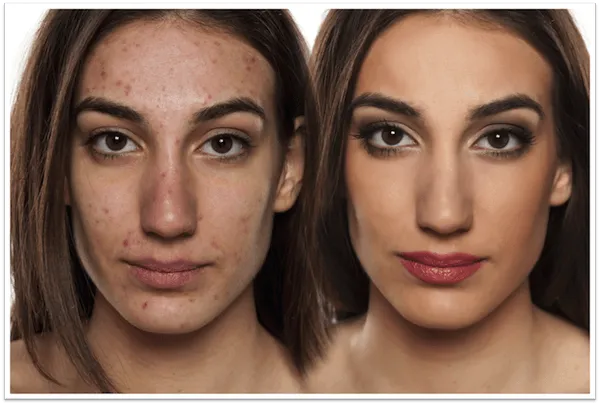 No Need For Heavy Makeup
Black explains, "People think acne and acne scars require heavy, full-coverage foundation, but too many layers will actually emphasize your skin's texture and draw attention to acne. " So use a sheer foundation to showcase the beautiful parts of your skin. Concealer is intended to cover those spots you don't want seen so only use it as it is intended and not to cover up beautiful parts of your skin.
Use Color Correctors
Sometimes you may see discoloration even after you have applied your foundation and in that case use a color corrector. Black recommends, "Peach, tangerine, and deeper orange shades are best at neutralizing acne scars, which tend to have cooler undertones."
Give Yourself A Glow
After this beauty regime and you have applied a primer, concealer, color corrector, foundation, blush, and some light powder you may be looking a little dull. If this is the case Black says, "Don't forget to put some glow back into your complexion by applying a subtle highlighter to your cheekbones, Cupid's bow, and brow bone at the end.
Now even with acne or scars you can showcase your face in the best light.