What is BOTOX for Men? The Numbers Don't Lie
In this age of 'High Tech & High Beauty', the secrets to a younger more vibrant appearance are revealing themselves to men. From creams to collagen to surgery, many men are discovering methods to eliminate wrinkles and shave years off their bodies and faces.
Botox for Growing Men
Since 2000, there has been a 310% increase in men looking to Botox for facial treatments. Similar statistics for other procedures such as laser and filler treatments are reflecting the interest men have in maintaining a youthful, healthy look. The modern-day ease of treatments along with a general acceptance of this philosophy has contributed to this boom in Men enhancing their general looks.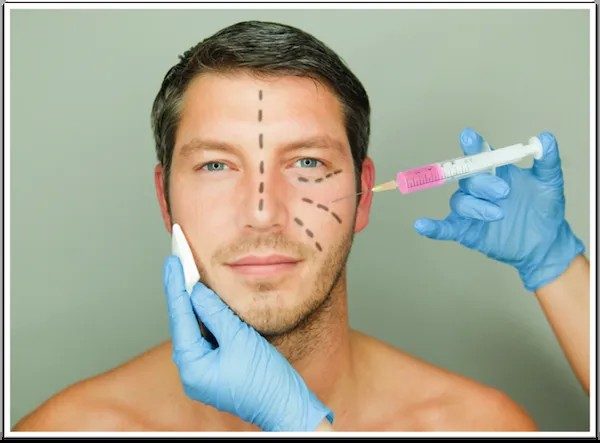 In the workplace, once we hit 40 we notice that the office starts looking younger. Our employer continues to hire 20-somethings and we wonder how our 40ish looks would stack up against these youngsters during a job interview. Yes, people do equate youth with intelligence.
Now we start to look closer at life's facial traces. We notice how gravity begins to affect our skin, and our appearance. We start thinking about taking the step to gently fixing the lines and wrinkles. Sagging skin gets attention too. We decide it's time to take a proactive approach to decrease the appearance of aging.
Vein and Skin Treatments Available
Treatments such as fillers Restylane, Juvéderm, and Sculptra are being utilized to fix a myriad of conditions including sun damage, red spots, sunken eyes and cheeks, and scarring.
A good physician specializing in cosmetic treatments will develop your own personal plan for treatment. This could involve Botox injections. Your physician will decide what is too much and what will be just enough to look great. Softening lines may be better than trying to erase them. Surrounding areas would be affected by using too much Botox.
By combining his knowledge of facial muscle anatomy along with the benefits of Botox, your physician will be able to develop your treatment plan. Sun damage and dark spots can be minimized with an IPL (intense pulsed light) or laser treatment. Fillers can be used to lift the skin up in certain areas.
Having the Benefits but not the Look
No one wants to experience advanced skin care treatment and expense to look younger as well as having it advertised. Men want the subtle changes that occur over time. The appearance that they are looking younger or more rested without all the lines and wrinkles is the goal.
The Vein and Skin Center of Hawaii
The goal of the Vein and Skin Center of Hawaii is to far exceed your expectations by giving you results you can be proud of. Our team of physicians and specialists take great pride in using state of the art techniques supported by clinical research to develop treatment plans specialized to each individual's needs.